Video for business
Increase conversions and stop losing customers to your competition
Results getting business videos


GET MORE LEADS

GET MORE LEADS | MAKE MORE PROFITS | ENGAGE MORE DEEPLY | BECAUSE IT WORKS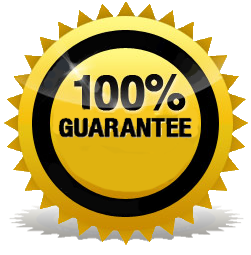 Video for business =

MORE LEADS

MORE LEADS | MORE PROFITS | MORE ENGAGING | SAVES TIME | IT WORKS
Skyrocket Your Business

VIDEO
From childhood many of us were dropped in front of the TV to entertain, educate or occupy us.
When a business leverages this childhood conditioning with the use of well scripted, well produced and highly targeted strategic videos it is not unusual to see a business' reputation and profits skyrocket.
Videos can be used to teach, amuse, sell, promote and improve overall business conversion rates.
Statistics show that website visitors that watch a video are 81% more likely to make a purchase than those that don't.
Review some of our videos on our Youtube Chanel here:
Why use video for business communications

Video brings an extra dimension to your business growth and marketing processes. Statistics show that by using video – conversion rates, trust and customer loyalty jump up dramatically.

This alone has a major impact on how a business stops losing customers to their competitors and gets more done in a day.

Deciding to get the right animated business videos integrated into your business will be a decision you won't regret.
How it
works

...
Process
1. Once you have ordered your video – Skyrocket will ask what results you are wanting achieve with the video.
Now that may be: to present an offer to get more sales… to present your brand message for more leads… to deliver a welcome message on your website or online TV channel… to give instructions or answer FAQs… or to simply be a cog within an overall plan.
A simple short questionnaire or a chat on the phone will make this information clear.
Once Skyrocket know what results you are aiming to get a script for the video is written.
Voice over
2. Once the script is written – you will get to review it and give feedback regarding any alterations and edits. Each script is written to hypnotically convey your message in the most engaging way.
Once the script is approved – then a professional voice over will record the reading of the script.
At this point you can add suggestions of what type of imagery you envision in your mind – or simply leave it to our creative team to come up with the ideas themselves.
Video creation
3. Once the voice over recording is done, we bring it all to life with animation, custom  music and sound effects.
We love making your video as compelling as it can be.
We implement Eye Catching graphics with engaging visual effects, motion and speed best suited to your video.
Publishing
4. Once the video is finished – it will be uploaded to a Youtube online TV channel for review.
When you are happy and 100% satisfied with the video, your video is ready to be published all across the internet.
Our videos are HD quality and can be embedded anywhere with ease.  They deliver complex business ideas with simplicity of understanding…  and create an unforgettable and hypnotically engaging charm.
5. By request, we can install your video to your Website, to your own Youtube TV channels or Vimeo TV channels (if you have them) and even convert it to a DVD. If you want your video promoted using tried and tested video marketing techniques – simply ask.
6. If you want us to create your own branded online TV channels we can do that for you too.
Pricing and Ordering
Not every business can afford to pay the prices that TV stations and Film studios charge for a 30 second video commercial - it can literally turn into £10,000 and more just for 30 seconds. And if you want a prime time position for it to be played - that 30 seconds can cost you £200,000 during X-Factor. Now I know - this is not cost effective for 99% of businesses. That's why Skyrocket Your Business make video for business affordable so that any business that wants to move up a gear can experience the powerful effects video can bring. Check out our pricing and special bundle packages below.